About NSN Chicago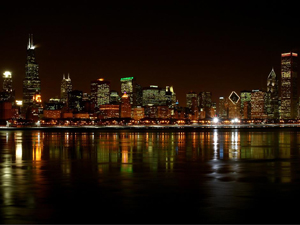 NSN was founded by a group of African-American sales and sales management professionals, led by David Richardson. Recognizing the void created by a lack of a professional organization for their occupation, they established the nation's first NSN chapter in June of 1992 in Newark, NJ.
On December 30, 1994, a meeting between John Watson, Jr., Kendall Hyatt, Pam Stewart and Kevin Conway constituted the beginning of the Chicago Chapter. The founding members set out on a quest to duplicate the success already realized in Newark. Chapters have now been established in Philadelphia, Detroit, Washington D.C./Baltimore, Atlanta, Charlotte, Houston, Los Angeles, Memphis, Minneapolis/St. Paul, Phoenix, St. Louis, and Dallas.
Our Mission
Our mission is to meet the professional and developmental needs of sales and sales management professionals by:
•  Providing training & development for Sales Professionals
•  Providing career development strategies for Sales Professionals
•  Being a resource center for Sales Professionals
•  Providing a networking forum for Sales Professionals
•  Encouraging philanthropy in Sales Professionals
Our Vision
To become the organization of choice that supports a diversity of sales professionals in meeting their training and developmental needs.

The Chicago Chapter's strategy is to hold Success Experiences about three times per year on various subjects such as (but not limited to) sales techniques, negotiating, financial planning and career opportunities.
The chapter also conducts an annual State of the Organization meeting, Members/Sponsors Appreciation and Annual Holiday Event Fundraiser that donates proceeds to local charities. The chapter also participates in the national organization's annual conference, which is held in August.
NSN Chicago Chapter is also proud of the following accomplishments:
      • A very down to earth, family atmosphere, as described by our NSN family
      • A membership base of over 350 people in good financial standing
      • Chapter spends 90¢ of every dollar with African-American owned businesses.
      • Chapter has generated nearly One Million in revenues for African-American owned business since our inception
Chapter has donated to other community based non-profit organization like South Central Community Center, Pediatric AIDS Chicago, Clara's House, and (JOY) Joint Organization Of Yourself.